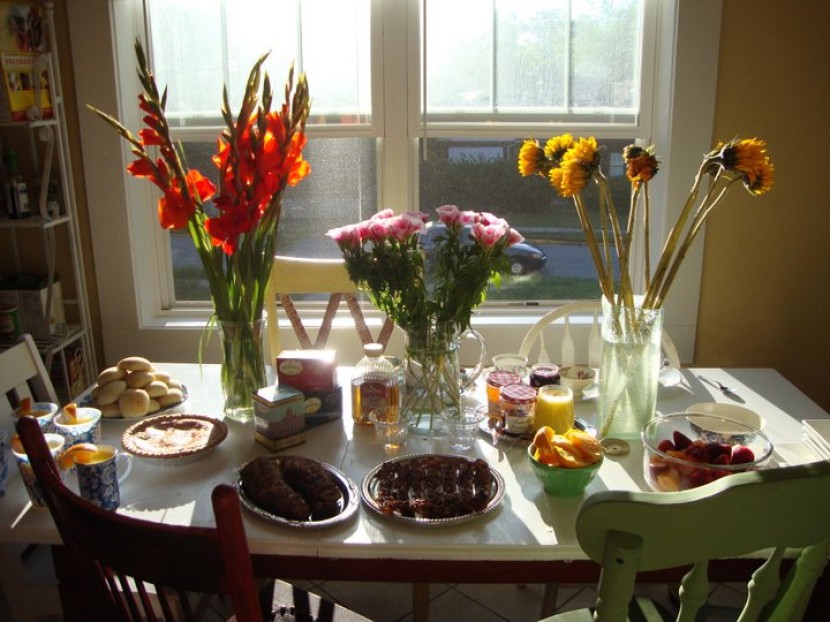 Thank you to those of you who let me know there was something scary going on with my blog.  Chris–the Blog Butler–let me know a couple of weeks ago that someone had hacked into my account.  I can't really imagine WHY, but they did.  He has taken the site down and re-loaded it and everything is safe and sound now (Thank you Chris!!).  And while we're talking blog maintenance, do ya think it's about time I updated my site??  My "About" page still says I live in Seattle, and we've been back in Alabama for 10 months now…
Annnnnd Instagram.  I hate social media in general.  I feel like it's a world of trouble on many levels.  BUT I wanted those filters for my phone pictures sooo badly, and I was worried about what pictures my sisters were posting of me that I couldn't see (A few months ago, Kendall put me on FACEBOOK, 7 months PREGNANT, wearing a string bikini, in private–in an attempt to make white fat, tan fat–and I had NO IDEA until a few weeks later when I was eating dinner with a friend and she said, "I love your pregnant bikini shot on facebook!." Talk about a heart stopping comment. I have to watch my sisters!) so, I decided to give Instagram a try.  Now that I've discovered the joy of seeing all of my friends' (who don't blog) babies and lives, I must say I am addicted.  After being hacked, I was nervous about putting my last name on my account, but if you care to look at the handful of pictures I have on Instagram my name is "thestorywood".
And now, that same evil sister who humiliated me on facebook, will be filling in the rest of this blog.  Kendall and I share a love for food and entertaining (although she is MUCH farther ahead of the game in this than I was.  I never would have fathomed trying to pull off something like this in college.  I didn't even load my own cups from the sink to the dishwasher in college–thanks, Jess, for always doing that for us :))  When Kendall told me about the brunch she was planning for her friends–sort of a celebration of the end of their college years together–I begged her to "blog it," so that I could experience it (a wee little bit) too.  Here is what Kendall wrote:
My breath catches and my eyes open wider, it's the realization that a huge part of my life has suddenly come and gone as fast as it took for me to begin breathing steadily again. What do I do when life overwhelms me …. I cook. Not only do I cook, but I plan and I dream and I imagine beautiful scenes that play eloquently in my mind.
I finished my final project on Monday and the scene that had been playing out in my mind began to make its way onto paper in the form of an invitation inspired by my new favorite folk group–The Wailin' Jenny's. All week I have gone to bed thinking about how I was going to deliver the 9 invitations, and when I couldn't think any longer it wandered to each ingredient and what I could make before hand and what I had to wait and do last minute. Laying in bed most nights for at least an hour while thought after thought ran through my mind, I made my final decsions: the invitation was to be wrapped in fabrics that adorned my pin board– subtly sentimental–and I would prepare all the food the day before with the exception of the salad and candied bacon.
Menu:
Vegetable Salad with herb vinaigrette
2.  Strawberry Pretzel salad
3.  Quiche
4.  Rosemary marinated Pork Tenderloin Sandwiches
5.  Strawberry preserves, home-made lemon curd, and maple syrup
6.  Candied Bacon
7.  Cheese Grits
8.  French Toast Casserole
I woke up this morning at 6:30 surprisingly calm and excited that the day had finally arrived. I got everything settled and in its place at 9:30 and handed the wooden spoon I was stirring the cheese grits with to Natalie so I could shower before everyone arrived at 10.
As we sat down to eat, the windows next to the table were allowing a fresh breeze to touch my face.  I stopped and smiled and thanked God for allowing everything to come from Him, through Him and to Him for His glory and not mine.

We ate and I sat mostly in silence trying to take it all in. The conversation was centered on memories from college and what had to be done before finals next week, and laughter always laughter. People were getting up from the table and I snapped back into real time. "Is it already over?" I find myself asking this question a lot when I pour myself into cooking a meal (which sometimes feels more like planning an event). For some reason I think it should last for hours with the time I put into it, but it has to end at some point I guess.

There were things I wanted to say to everyone, but like so many other times in my life, my worlds faltered. I stood up to hug the first guest that had to leave and the moment was gone, it was too late.
A couple of nights ago I was rereading over some of the underlined words in a C.S. Lewis book I had read and this quote was one of those things I wanted to say…
"This is what comes, he says, of giving one's heart to anything but God. All human beings pass away. Do not let your happiness depend on something you may lose. If love is to be a blessing, not a misery, it must be for the only Beloved who will never pass away."
I realize this is talking about death and not leaving college, but what a powerful and right thing to say! We all need to be reminded of this. It is a personal check of "where or rather WHO am I placing my hope, my love, my all in", and what better time to do it than when at a pivotal moment in life.
I am thankful for the blossoming friendships I have now and cherish them because of what we have experienced in this stage of our lives together.
To my friends (those in attendance and those not):
You are a gift from God and I cannot thank Him enough for giving me you to go through countless experiences together, through which I have experienced yet another astonishing aspect of who He is.
Forgive me when I forget your birthday, it will happen…but trust that I am thankful for your birth every day!
Thank you for your grace, patience, and love as I figured out who I am in Christ and how to follow Him instead of my own selfish desires.