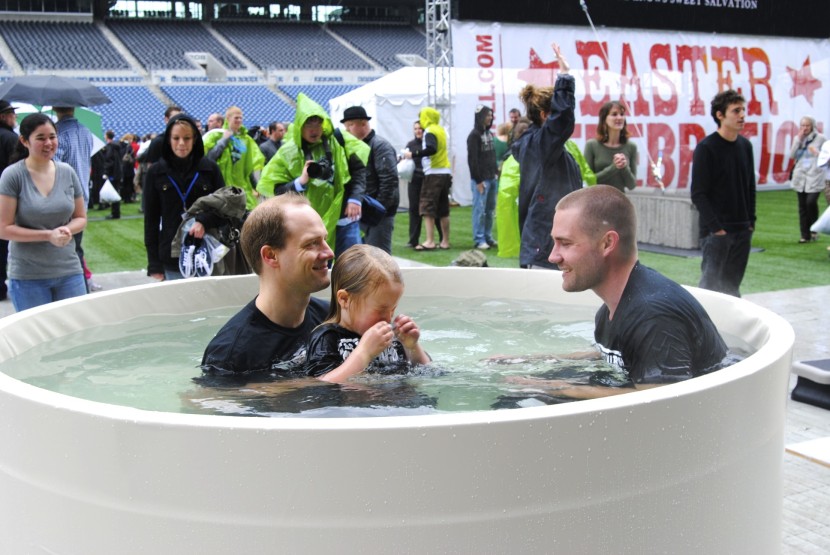 On the car ride home, Pace said, "Mom I was really nervous with all those people, but as soon as I went under the water, I wasn't nervous any more."
"Pace, I think that's called God giving you peace," I said.
A quiet moment in the back seat.  Then she replied, "I think God's peace is a miracle."
"Me too," I said with a chuckled laugh.
"I knew I was doing what He told me to do."