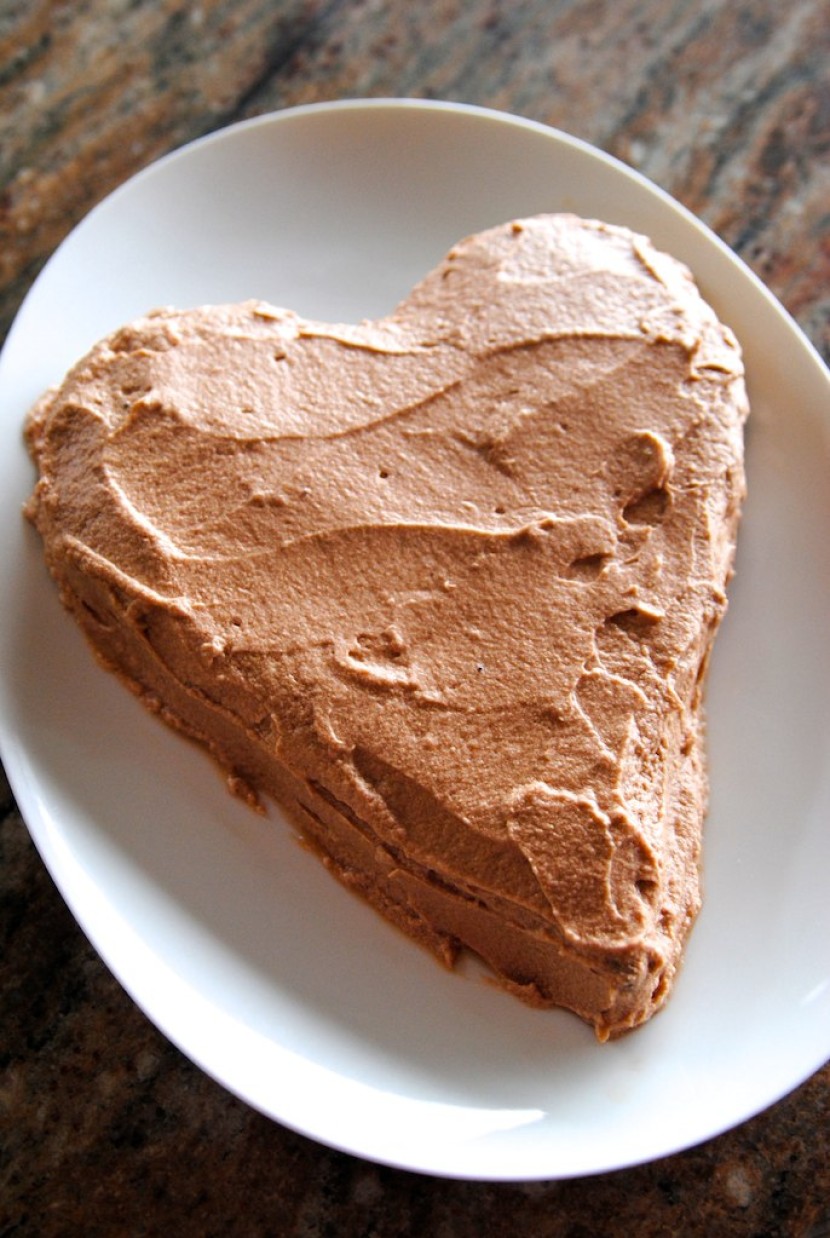 If this is your first year on this blog, you may not know that Valentine's Day is my thing. Truly, in a bit of a psycho-pathic way, I love the heck out of Valentine's Day. I explain how it is that I hate hearts and candy but love V-day, here.
Last year
, I loved a lot of people who had loved us throughout the years, in a bread and butter kind of way. The year before, you can see a little bit more of my manic-ness, through all the preparation
here
and execution
here
.
I still have on this V-day sweater today, as I did
three years ago.
It's been part of my V-day uniform for the past five years.
And if you want me to go back farther–old school, we can sometime, over a cup of tea. I bet I could make you laugh pretty hard. Especially if I told stories with Jeremiah sitting beside me, reliving the embarrassment. It's not that I like to embarrass him (which is what it sort of looks like from the outside), it's an issue I have with big love statements…and wanting to make them. I have never had one of those scenes in the airport. You know the slow-motion-run into a kiss so big you don't care who's looking you just drop your bags and make out right there. But I feel like every Valentine's day, I let myself get wound up into wanting to create one of those type moments. I can't help myself. The first one, I attempted in an actual airport. It didn't go so well. I actually posted it-comment form-on someone else's blog recently. If you want to relive my embarrassment, you can,
here
(I'm the 9th comment down).
So this year, I determined to NOT cave to all the hype. We are flying out in the morning and I could use some Prozac to calm my frazzled nerves. The girls have never flown before, and I'm doing it by myself. Some of our flights have only two seats on each side of the plane…who would you leave by themselves? I'll let you know how THAT goes.
Even with the anxiety, I just could not let the day go without a little V-day ghost action. Especially after Pace said, "Mom, why am I going to school? Valentine's day is about doing things for people you love with your family." That's her Momma's girl. I couldn't disappoint that heritage I've been instilling all these years 🙂 So, I made a simple chocolate brownie cake:
Picked up a CD I thought my Valentine would like and wrote a note (that I hoped would make him blush ;)) in a big red card. Then, we headed to his office–where he'd forbidden us to come. Pace got nervous once we got inside (and I did too). Have you walked through a busy trauma center carrying a heart-shaped cake, and dressed in various shades of pink and red lately? It can be a little unnerving. Pace asked if she could stand outside the office while I took it in. I knelt down to my ghost-in-training and said, "Baby, Valentine's Day is all about making a fool of yourself for the one you love. Be brave!" We did it, and he was sweet and thankful. You'll have to forgive me though…I couldn't add the whopping camera to the embarrassment. I did take a shot in the parking deck:
We got home to find that Daddy had sent us some surprises too:
That man knows me a little too well.
I may or may not be currently eating some of each type…How was I supposed to choose?! Evil gift!
Mrs. Konie and Papa had sent a whole big box of goodies that the girls tore into!!
Hopefully, tonight, I'll be dancing off at least one of the aforementioned cupcakes 🙂 Jeremiah and I have a date, and it's of a very different type. I'd tell you more, but it's a surprise for somebody else who might check this. Hopefully, I'll get some pictures to share later.
Happy V-day!!!