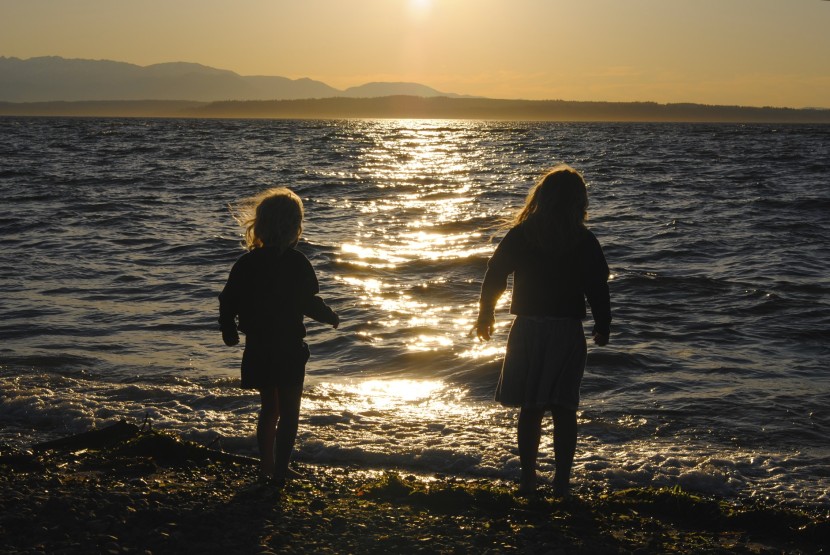 Nearly every blog I read has neglected to do a new post since the end of June.  It makes me feel a little better to know that I'm not the only one who has trouble getting posts out in the summertime, but I also know the disappointment of checking over and over, only to be greeted by the same old title.  Maybe I should get into "reader" like so many of you.  Somehow, I still find joy in the checking–even though it wastes time and often leaves me disappointed.
ANYWHO, we're doing well around here!  Mainly gearing up and getting ready to move back HOME in a few weeks!!!  I am so excited–even though we still don't know where in the heck we're going to live–I can't wait for family, and warm weather, and beaches, and field peas, and long days in the swimming pool, and little ginger-colored girls, and fried cornbread, and sundresses, and Slocomb tomatoes, and free babysitters, and the occasional overnight date because of the free babysitters :)…. I miss home AND the South, can y'all tell?
But it's not all joy.  Despite my inner warnings to myself when we moved here, we've managed to put down some roots and make some life-long friends that it's going to be hard to leave.  We've also made some beautiful memories over the last year, that I know I'm going to look back on with mingled joy and sorrow.  Since I'm so behind, I think I'll just post some shots of the most recent memories we've been trying to pack in before we have to say goodbye to the Pacific Northwest.
Well, I've gotten you caught up to the 4th of July weekend.  However, that was a pretty jam-packed weekend all it's own and will have to have its own post.  Hopefully sooner rather than later this time!