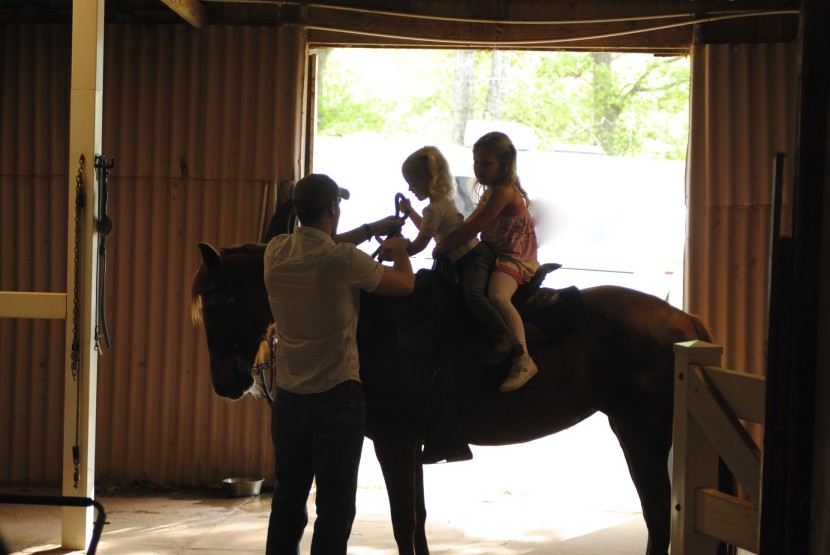 First, let's talk about the house hunt.  I'm really sorry, y'all.  I'm not purposefully trying to be ambiguous.  If you could come over and have a cup of tea, I'd tell you the whole complicated story.  However, this is the internet, and we're looking at houses in a place that also happens to be where most of the people who read this blog live.  I don't know how they'd feel about seeing their houses and land displayed on the blog…and I don't know how smart it would be for us (for negotiating purposes in the future) for me to write out our desires right now.  So, I am sorry to keep you in wonder, but I do thank you for caring 🙂  I promise I'll let you know as soon as I can!
Now, that trip Dothan was not all lace under the stars.  We also had some good time to get grungy with the girls in the open air.
After all that fun, we left the girls behind in Dothan…
And I got to use this!
And am looking out my window at THIS view!
Be back soon!