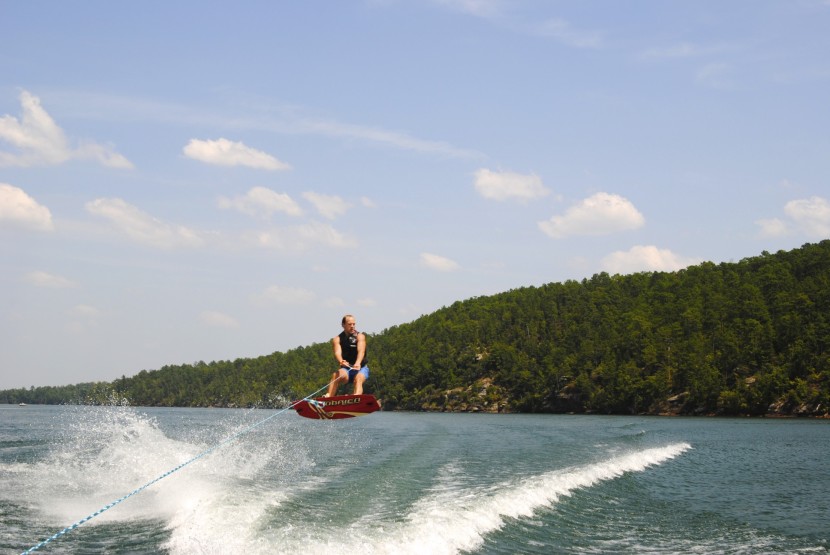 First, I'd like to thank you all for your concerned comments and prayers.  Shortly after I posted the last post, Mary Aplin took an astonishing turn FOR THE BETTER!  I know it was prayer…I just know it, and I THANK YOU!  We recently got the cultures back and found that she had Salmonella.  I haven't the faintest clue where she got it.  Since we've still been living with our parents, I haven't done a whole lot of cooking with raw chicken (we usually just mooch :))…and I can't think of anything she would have eaten that the rest of us wouldn't have eaten as well.  I don't know, but after eight days of (bloody, yup, I know it's gross) diarrhea, all I care about is that it's over and my little chicken wing is better.  Thank you Lord!
Now those happier topics that I promised….
I've decided that one of the best things about living in the South is the warm water.  In Seattle, the rivers and oceans may be beautiful to look at, but you have to be a tougher woman than me to submerge yourself beyond your ankles.  After a lifetime spent playing in the ocean, skiing on the lake, and floating in swimming pools, it was quite an adjustment.  Since we've been back, we've been in or by the water every chance we could get.  Oh, how we love it!