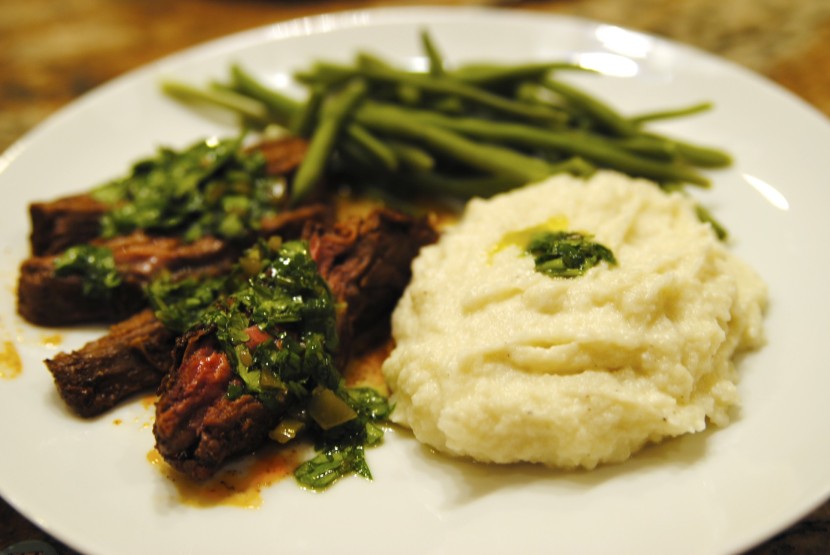 Y'all overwhelmed me with you kindness and support!  Thank you.  You also surprised me by your favorite category.  "Faith and My Mom" was the category you mentioned most.  Thank you for validating all those heart-spilling sessions.  Glad to know they don't leave you wishing I'd stop all the blubbering 🙂
After entering numbers 1 through 88, random.org chose number….13!!!  That would be Jennifer Holderby!  I'm sorry that I don't know how to take pictures of computer pages–so you'll just have to trust me with the number.  Jennifer, I'll be emailing you in just a minute to get your address so that romantic evening can start making it's way to you.  Thanks to everyone for playing along!
And now a recipe.  It's been way too long.  It's hard though, to me, to make a meal AND photograph it while trying to keep the hungry hoards at arm's length.  I also don't usually know beforehand if a recipe is "blog-worthy."  Then, once it's cooked, it's too late to take pictures of the process.  Well, this one has proven itself time and again…so I finally took some pictures.  Here's what you need:
We are making pureed cauliflower, or as I like to call them around here "Gluten-Free Mashed Potatoes."  Some of you may be asking (as our friend Tommy did to our entire Community Group when he came to visit before Christmas). "What is a gluten?"  I have Wikipediaed it if anybody wants to get technical: gluten definition.  But for all practical purposes, this is what gluten means to me: NONE OF MY NEW FRIENDS HERE CAN EAT ANYTHING THAT I COOK!!!
Stop with me for a second, catalog through your "company" recipes for some that don't involve flour, potatoes, sugars, preservatives…   It was jarring at first.  I found that I sprinkled at least a teeny bit of sugar (be it white or brown) in almost everything–including vegetables, marinades, and salad dressings.  However, after getting my mind around it, and sampling some of my friend's fair, I must say that I have discovered the deliciousness of whole new foods that I never touched before (cauliflower, brussell sprouts, raw foods…) and this little recipe was the by-product of not being able to bring myself to serve a meal without some kind of starch on the plate.  Now, every time I make a "gluten-free" meal, Jeremiah claims that HE wants to go gluten-free.  Gluten-free has come to equal good in our house. How about I stop introducing the recipe and just give it to you already?
First, put a large pot of water on the stove to boil and wash your cauliflower.  Yes, we are going to eat this junk, and we are going to like it.
Cut off the florets of cauliflower and discard the hard center and leaves.  The cauliflower looks sort of intimidating and solid when you hover over it to make the first cut, but just dive on in with your knife and you'll find it looks a lot like broccolli on the inside.  I bet y'all are laughing.  Has everybody been eating cauliflower without telling me?  You let me come out here all alone to face food sensitivities and cauliflower!
Roast 3 or 4 cloves of garlic:  Preheat oven to 400 degrees, place cloves on a baking sheet and let them cook for about 5 minutes.  (Watch them because they will burn to a crisp–trust me. But you want to cook them long enough that they are tender on the inside. Just give 'em a little squeeze.)
Your water should be boiling about now, so toss in the florets and cook them until they are tender (about 15 minutes).  You want to be able to easily spear them with a fork, but don't let them go to total mush.
While they're cooking, unwrap the delicious goodness.
And cut off the nasty rind that makes it smell like an old folks home.  Then cube the yummy inside.
Drain the cauliflower, chop up your garlic (unless you took the 30 minute route–you perfectionist, then you can squeeze in the garlic instead of chopping it), and stir in the Brie.  Add salt and pepper to taste. Please don't forget that.
Finally, spoon it into a food processor (in batches, unless you have a ginormous one) and puree until smooth.
A Kitchenaid mixer will not give you the consistency of mashed potatoes.  You will be eating lumpy taters in a watery suspension and your guests, even if they are gluten-free and desperate for a plate of mashed potatoes, will not be excited about it.
I served my potatoes with Martha's chili rubbed skirt steak and green salsa.  The green salsa is Martha's as well, but I couldn't find the recipe anywhere on her website.  The ingredients are listed above, in the caption.
Jeremiah said it was one of his favorite meals ever…And I've decided I like Gluten-Free Mashed Potatoes better than the regular ones.  They just have more flavor, and I feel like I'm doing something good for us.  Now that's saying something for a vegetable I wanted nothing to do with a few months ago!